The Mobile Punch app greatly facilitates the distribution of tasks to employees on the go. It is the essential tool for managing deliveries, service calls (construction, transport, HAVC, etc.), and many other tasks.
Mobile Punch's real-time dispatching feature makes it easy for businesses with mobile teams to deliver outstanding service to their customers!
Increase

your productivity with our Dispatch App
Using the dispatch function, increase the efficiency of your teams by eliminating paperwork forms.
When receiving service calls, use the application to locate the entire team to assign the task to the nearest employee and send them all the necessary instructions on their mobile.
Your employee will receive an alert in the form of a notification and will have everything in hand to take charge of the file.
Stand out from your competitors by offering an efficient service and manage unexpected events quickly.
Thanks to Mobile Punch,
follow the movement of your employees in real-time and be in control even when inconveniences arise!
Staff can produce work orders and invoices in real-time
With our geolocation system, you will be able to see the location of your staff and be proactive in adding tasks
When assigning a task to an employee, the latter receives a notification as well as the address of the project or delivery and can display the route to get there quickly
The application allows you to transmit a wealth of useful information in real-time: plans, photos, description of work, order forms, etc.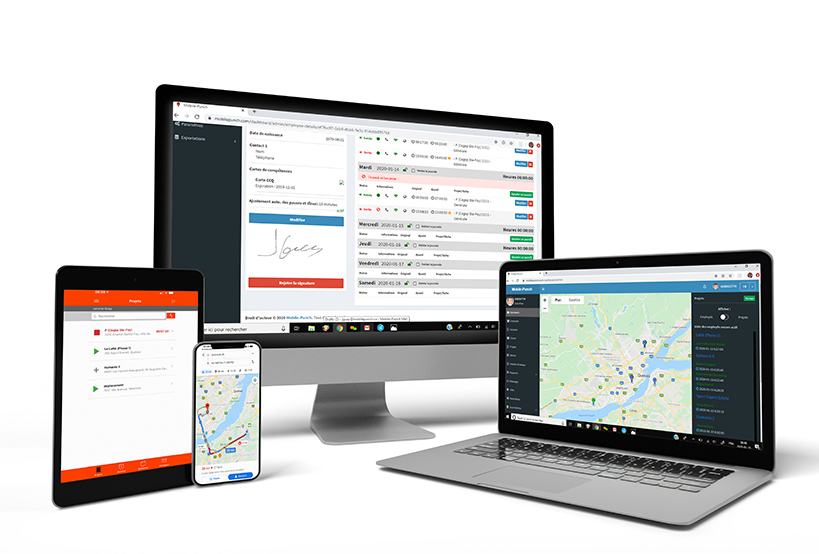 The best tool for service companies!
Mobile Punch's software is ideal for service, transportation, and any business with teams on the go.
Whether it is for the management of teams of drivers, technicians or construction employees (plumber, electrician, etc.), the possibilities of our dispatch function are numerous and will help you save time and money. Contact us to try it out!
Glossary
Dispatch app
Time, dispatch, services, experience, integration, content, operations, email, device, updates, Columbus Dispatch, service level, solutions for businesses, news, stories, access. Payments, companies, mobile, options, solution, vehicle, mobile devices. Dispatch Field, Central Dispatch, Dispatch Options, dispatch queue scheduler. Accessible Dispatch, custom dispatch queue, system-provided dispatch queue, concurrent dispatch queue. Dispatch Add-Ons, Dispatch drivers, Dispatch Field's. Dispatch Marketplace, dispatch object, dispatch queue autoreleases objects. Dispatch rules, Download the Accessible Dispatch, Customer Service, service hours, default service..