Simplify employees time tracking with Mobile Punch.
The calculation of working hours has greatly evolved with the arrival of the smartphone and manual clock in systems are gradually being replaced by much more effective solutions.
No more calculating working hours on timesheets on paper or by manually entering the data in software!
Mobile Punch is the most popular time tracking application

in Canada
It is available in French and English and works on all Android and iPhone mobile devices. Simplify the management of timesheets with Mobile Punch and save valuable time!
Wherever they are, your employees can use their cell phones or tablets to punch in their arrival times on worksites, even without a cellular network. The system automatically counts the hours worked until their departure.
Better manage your workforce to change schedules, add tasks or replace absent staff. Track your labor costs per project in real-time.
Visualize where your teams are
as soon as they start their shifts.
As soon as an employee punches in its arrival time at the workplace, Mobile Punch allows the administrator to view their arrival and departure times and follow their travels to work sites using geolocation.
The employee has access to the assigned project file to send, download or consult the details of the tasks to be performed or useful documents such as plans, photos and others. With Mobile Punch, working time is counted down to the minute.
Forget about errors and omissions! When the time comes, export the data to your accounting software or payroll. Nothing is easier! The perfect system for managers and employees!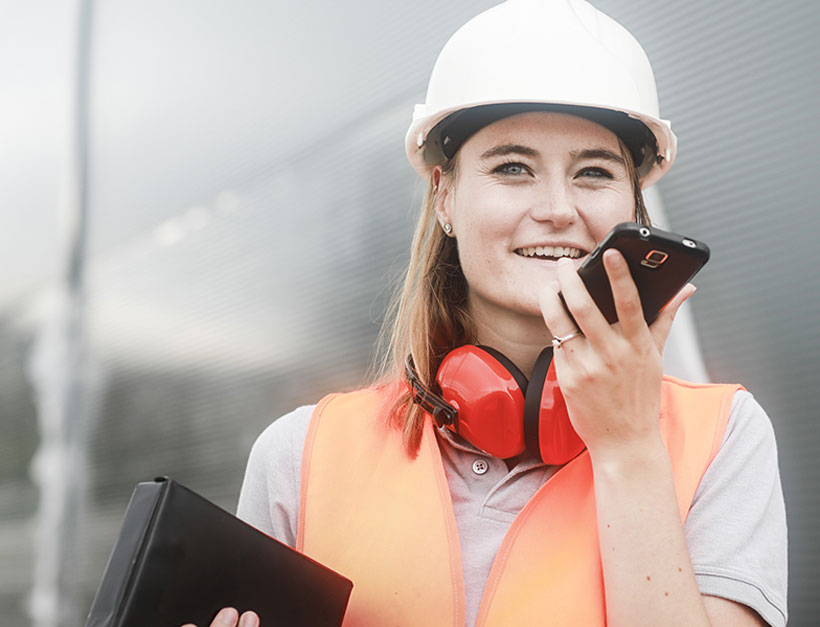 Mobile Punch's mobile clock-in system:
simple, effective and appreciated by all!
The app is very easy to use and that's why Mobile Punch is so popular with users.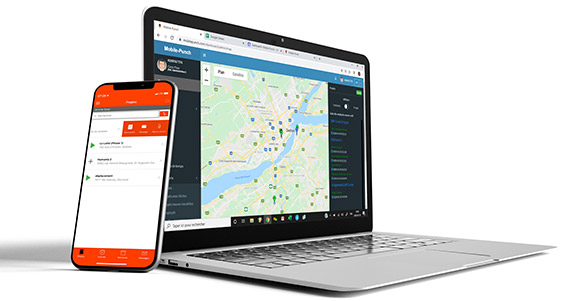 Does one of your employees' hourly rate vary depending on the work performed?
Don't worry, everything has been taken into account! Projects are created by industry, which ensures the employees receive the right salary.
Employees and managers can connect to the application from a laptop, tablet, desktop computer or any mobile phone. Since nobody likes to fill out a timesheet, employees love Mobile Punch. In addition, each person has access to their file at all times to consult all the details of the hours worked in the past. Save significant time and money with Mobile Punch. Contact us to achieve maximum productivity! (Click here to calculate your savings)